Journey to the very soul of Australia with acclaimed indigenous singer-songwriter Leah Flanagan.
Leah Flanagan presents works from Colour by Number, her dazzling new album sparkling with pop gems, shimmering like beads of condensation against cold glass on a sultry Darwin evening.  A follow up to Flanagan's 2016 lauded sophomore album Saudades, this dreamy collection of deeply personal, narrative driven songs glimmer with nods to Sade, Bic Runga and Norah Jones while leaning back into the assuredness of Flanagan's characteristically unhurried, deft vocal delivery and the earthen textures of producer Sarah Belkner's expertly arranged strings.
2020 has seen Flanagan, return to her hometown of Darwin after almost a decade in Sydney. And it's back in the tropical north of Australia where she's been able to dig her bare feet further into the soil of her roots and launch this collection of songs - so directly informed by her early musical influences and the communities of cultures which have bolstered her proud Italian, Indigenous (Alyawarre) and Irish heritage.
Flanagan speaking directly, for the first time through her songs, to long-formed thoughts on belonging, identity and self-knowing, to gentrification and change and to carving out her own place amidst the swirling convergence of her multi-faceted heritage.
While her individual accomplishments are many, Flanagan's musical career continues to be interwoven by rich collaboration with some of Australia's most luminary writers and performers. Recent collaborations include with Midnight Oil's The Makarrata Project, Archie Roach's 25th Anniversary reissue of Charcoal Lane, Shane Howard's Exile: Songs and Tales of Irish Australia, the Mission Songs Project, Yothu Yindi Treaty Project, Songs For Those Who've Come Across The Seas, The Spirit of Churaki, and Buried Country 1.5: The Story of Aboriginal Country Music (2015). She has also delivered a variety of works for major arts festivals including Leonard Bernstein's Mass for the Adelaide Festival and her own work for stage, Midnight Muses, at the Adelaide Cabaret and Sydney Festivals. Flanagan's song 'Speak Your Language' was covered by singer-songwriter, Alice Skye for ABC Music's Compilation Deadly Hearts #2.
Wanderlust Concert Series
Inspire your wanderlust through the world of music when Blue Mountains Theatre transports you to faraway and exotic places with the Wanderlust Concert Series.

Over seven magical Friday nights, these extraordinary concerts explore ancient music traditions melded with contemporary influences from across the globe. 

Our musical voyage starts with modern-pop explorations of Indigenous identity; dances joyously through the dynamic rhythms of Spanish Flamenco, Balkan Gypsy and Afro-Cuban Rumba past and present; detours through mystical ancient Malta; swings through rockabilly Americana; and ends with a mesmerising fusion of East-meets-West Persian jazz.  

Join us for one, some, or all of these special events, and strap in for a thrilling and uplifting adventure of sound commencing February 2021.

The Wanderlust Concert Series is supported by Live Music Australia - an Australian Government initiative
Partners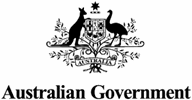 Event and ticketing details
Accessibility
Dates & Times
Performance

FRI 12 FEB 2021

- 8:00pm
Tickets
| | |
| --- | --- |
| All tickets | $35.00 |
| Booking fee | $3.30 - A one-off booking fee applies per transaction. This is regardless of the number or value of items purchased. |
| Wanderlust 3 or more package | $30.00 - Choose any 3 or more concerts from the Wanderlust series to receive the special ticket price of $30 per concert. Click PACKAGE link below to select this option. |
You might also be interested in...