Blue Mountains Theatre Hire
Exceptional acoustics, clear sightlines
Blue Mountains Theatre is renowned for its exceptional acoustics.
With up to 418 seats and a proscenium arch stage, the theatre is ideally suited to performances, lectures and conferences, and it offers excellent viewing of the stage from all seats.
Seating can be fully or partially retracted to reveal a flat sprung timber floor.  In this configuration many other uses of the space are possible including expos and dance events.
For patrons, the theatre boasts spacious foyers, comfortable seats, wheelchair access, and a foyer bar for beverages and light snacks.  A dedicated box office provides a comprehensive ticketing service for all theatre events.  
Backstage, the venue offers two well-equipped dressing/green rooms.
 

Capacity  418 including 4 wheelchair seats
Maximum stage dimensions  Depth 8.851m, width 17.7m 

Proscenium  Width 14.1m, height 6m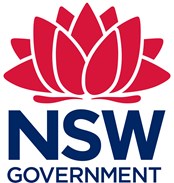 2022 Technical Equipment Upgrade proudly funded by the NSW Government.
Hire of the theatre is by arrangement with Blue Mountains Theatre management.  Further details are available by contacting:  

Theatre bookings (incl. fees & charges)   
Theatre Programs Coordinator - Yvonne Hellmers 
Phone 02 4723 5060 or 0414 195 593 
Email yhellmers@bmcc.nsw.gov.au

 
Theatre technical specifications
Theatre Technician 
Phone 02 4723 5710 or 0414 195 063
Email BMTTechnical@bmcc.nsw.gov.au