Photo by silversalt photography.
Follow Braemar House on Facebook and Instagram, and join the mailing list to receive all the latest news and details on exhibition openings. Information on volunteering and exhibiting at Braemar Gallery is detailed under the Opportunities page.
Access to Braemar Gallery is currently via the verandah doors while we undertake heritage works elsewhere in the building. Our amazing volunteers will be stationed in the front room and can assist anyone requiring wheelchair access through the main door while we await a wheelchair ramp. Thank you to everyone for your patience and understanding, and special thanks to our volunteers who are helping us to keep the gallery open for the community to enjoy.
Braemar Gallery is open from Thursday to Sunday, 10 am to 4 pm. Admission is free.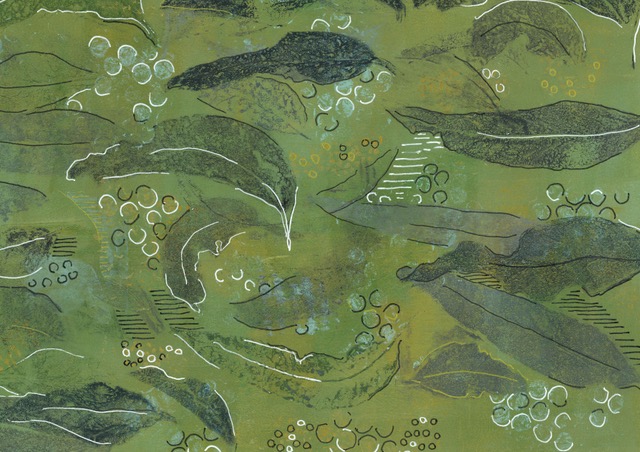 The Lens Ladies | Experimental Photography: Painting and the Light Spaces in Between
23 November to 17 December
The Lens Ladies are Judy Thistleton-Martin, Robyn Cook and Jeannie McInnes. Their exhibition will highlight their experimentation with alternative processes, such as lumen printing, photopolymers and cyanotypes, as well as the digital manipulation of images using mobile technology. The variety of plant life in our backyards has been part of the challenge to translate this diversity visually, enabling the transformation of the finished photographs. Such an approach continues to challenge the boundaries between visual art forms.
JEANNIE MCINNES-GREEN Pathway 2023, monoprint, 30cm x 42cm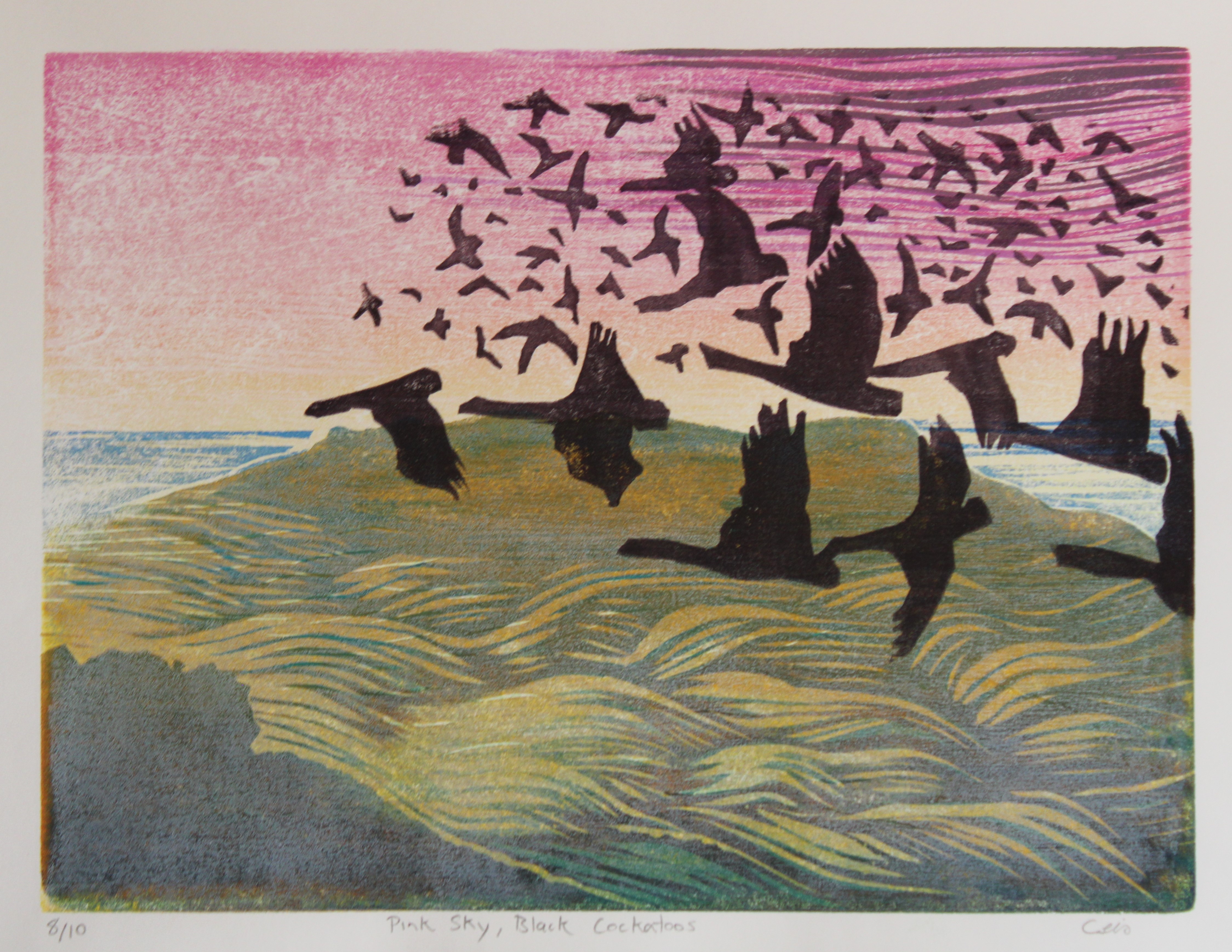 Helen Leis | Scenic Translations: the landscape in woodblock print
23 November to 17 December
Scenic Translations is an exhibition of woodblock prints by Katoomba artist, Helen Leis. These works explore the scenic spaces of the natural world in the Blue Mountains. A highlight of the show is Helen's colour woodcut prints. To make these works Helen draws with knives, in mirror image, then she places layers of ink in perfect registration to create a painterly surface where the wood and paper also have a voice.
HELEN LEIS Pink Sky, Black Cockatoos (detail) 2023, colour woodcut print, 30cm x 22.5cm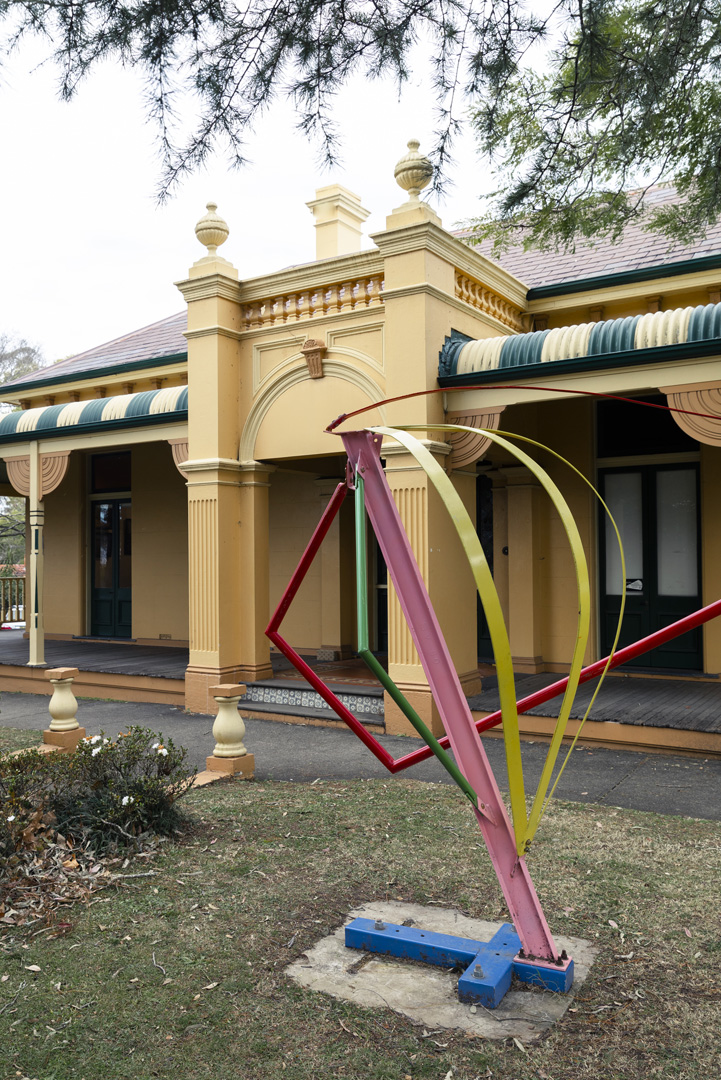 Public Sculpture Program
Laurent Rivory - Terrae Omnium
The Public Sculpture Program is located in the front gardens of Braemar House and open to the public at all times. The program currently presents Laurent Rivory's Terrae Omnium.
"Terra Nullius" (land that belongs to no one) was the legal principle argued in the settlement of Australia – no one supposedly "owned" the land. However, this ignored the fact that Indigenous people had lived on and cared for the land for tens of thousands of years before the landing of Captain Cook. With Terrae Omnium (lands that belong to everyone), Rivory urges us to take moral responsibility for all the lands we use, to ensure their welfare for generations to come – regardless of who owns them from a legal standpoint. Made from salvaged materials (including from a playground), Terrae Omnium also reflects Rivory's commitment to an environmentally sustainable art practice, which includes welding with solar-generated electricity.
LAURENT RIVORY Terrae Omnium (detail) 2022, painted recycled steel, approximately 3.2m x 2.8m x 1.5m and 3.1m x 2m x 1.5m. Photo by silversalt photography.