Oct 31, 2021
Blue Mountains Theatre in Springwood set to reopen after five-month-long 'intermission'
Blue Mountains Theatre in Springwood will soon emerge from a five-month-long intermission, joining many live performance venues that have endured enormous disruption over the past two years.

The theatre curtains will be raised for two performances in mid-November - a night celebrating the iconic songs of Lennon and McCartney, performed by crowd favourites Damien Leith and Darren Coggan; and an evening of stand-up comedy from Arj Barker.

The Blue Mountains Theatre team has spent much of the closure period maintaining and upgrading equipment and systems, cancelling and rescheduling shows.

In a strong demonstration of support for performing artists and the venue, customers have overwhelmingly opted to have their tickets transferred to new dates, rather than request refunds.

The team has also devoted itself to compiling a fresh, diverse and uplifting program of events across 2022. The much-anticipated program will be announced later this month and promises a diverse selection of shows ranging from contemporary music to musical theatre, world music and dance, to dramatic and fun family theatre.

Fresh energy has also arrived with the appointment of Louise Hales to the role of program leader.

Hales has recently relocated from Rockhampton in Central Queensland, and brings with her experience gained at The Pilbeam Theatre, ABC Radio and various arts festivals.

"My short-term focus will be supporting the Hub team to rebuild our program after this quiet time and delivering to our community some brilliant performances to enjoy. The creative arts industry is raring to go, and it is set for a huge year next year," she said.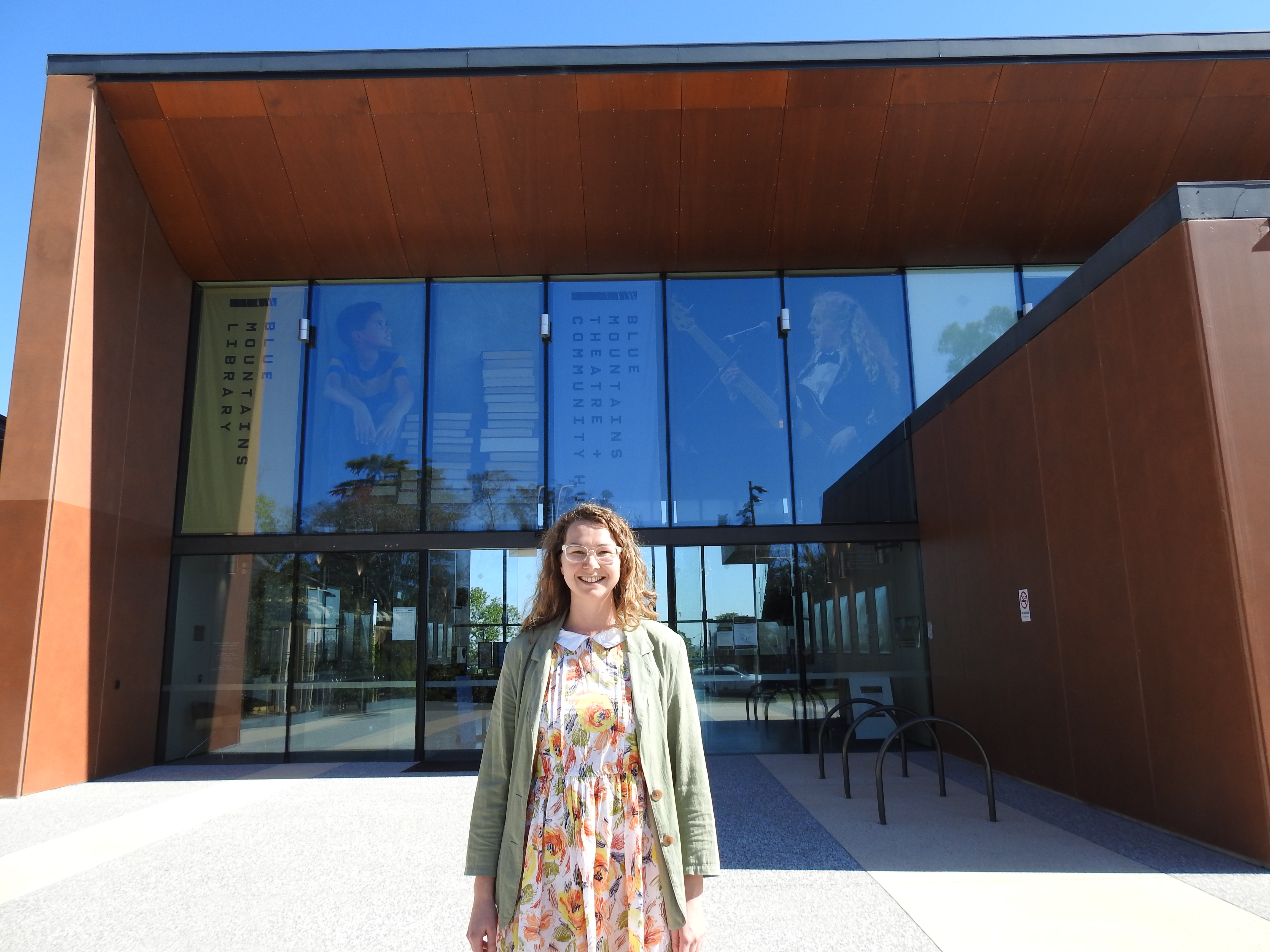 Blue Mountains Theatre Program Leader Louise Hales