Aug 15, 2022
Four emerging artists have been selected for the inaugural Propel Projects Emerging Performers Residency (PROPEL).
Residents will access professional space to create, rehearse and perform as well as connect with a team of mentors and additional support to help them hone their craft and propel their art practice to the next level.
The four residents are:
YALIA, a collaboration between singer-songwriter and producer Alia Sharp and dancer and physical performer Emily Yali (pictured seated). Together they plan to use the residency to develop an audio-visual performance project.
Jerrah Patston is a 25-year-old musician from Springwood who works in Parramatta at the Club Weld studio for neurodiverse musicians. Together with his collaborator Sam Worrad, Jerrah hopes his residency will help him create a professional show for his upcoming album release – Going Places – and that he can then take the show on tour.
Katya Petetskaya is a visual artist who is intending to use her residency to develop a performance art piece called MORPHISM for a theatre environment.
Maizy Coombes (pictured) is a violinist and singer/songwriter who uses a loop pedal to experiment with sound and performance. She is aiming for her residency to result in an immersive performance of her original music and she can then tour the performance.
Katrina Noorbergen, Cultural Development Coordinator for Blue Mountains City Council said: "We are thrilled to introduce our first ever PROPEL residents and that we have such a diverse range of artists. What connects them is their desire to develop their performance practice and explore all opportunities. We're excited to follow their creative journey and see what they present at their showcase at the end of their residencies."
Coordinated by the Blue Mountains City Council's Cultural Development department in partnership with the Blue Mountains Theatre, and with generous support from the City of the Arts Trust and MTNS MADE, Propel Projects Emerging Performers Residency (PROPEL) is an initiative created to help support emerging performing arts practice in the region.
There will be two residencies between August 2022 to January 2023 and two between February and July 2023. The residencies will take place within Council performing venues such as the Wentworth Falls School of Arts and the Blue Mountains Theatre and Community Hub. Residents will access time and space within Council facilities to develop new work or rehearse existing works, alongside a suite of additional support and networking opportunities such as an artist stipend, industry mentorships, technical and production support, and most excitingly, the opportunity to perform a showcase at the end of their residency.
Critical to the residency will be the mentorship offered to residents. Residents will be matched with industry professionals depending on their art form, professional needs and goals for the residency and together they will map out goals, exchange feedback and ideas.
Details for the showcases will be announced at the end of 2022.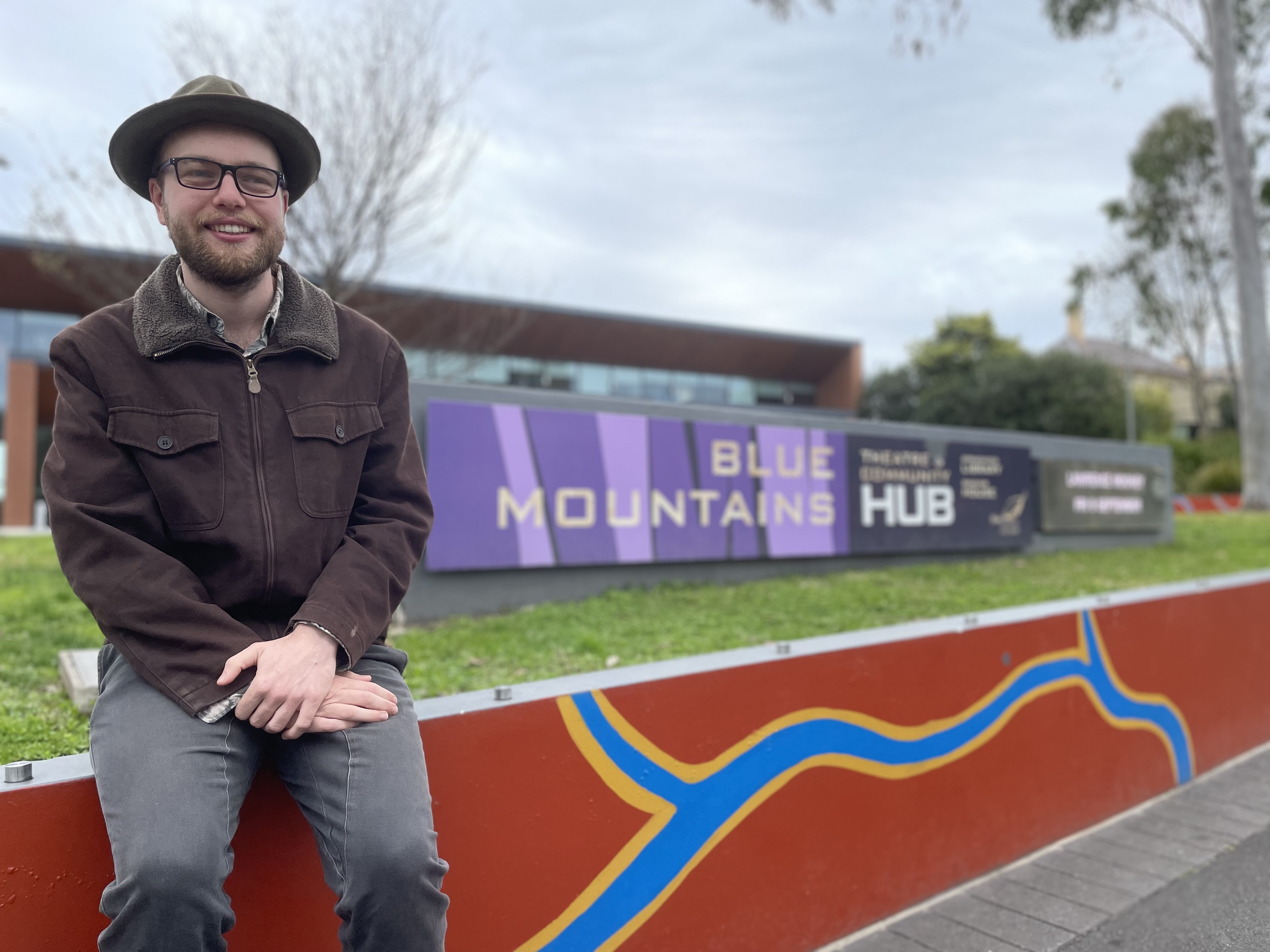 Emerging artist, Jerrah Patston