"Tales of the City" Exhibition - 21 March to 2 May 2023
Blue Mountains-based photographer Adam Wolnicki was born in Poland and came to Australia in 1982. Originally an Interior Designer, he is aware of the impact and relation humans have with their building environment. In his photos he wants to show the complexity of this process and the ways it effects our lives.
His latest project is a collage of blurry silhouettes, people in the distorted environment - radiating vibes, colours and shapes which represent their unique ways of living and personality. Their lives captured in the decisive moments, striped of details and personal information, converted into intriguing emotional images, transformed and enhanced, creating a story: "The Tales of the City".
Main Image: Adam Wolnicki - Please sir I want some more – 2020 – Digital photograph printed on Canson Infinity Rag Photographique 310gsm paper – 29cm x 36cm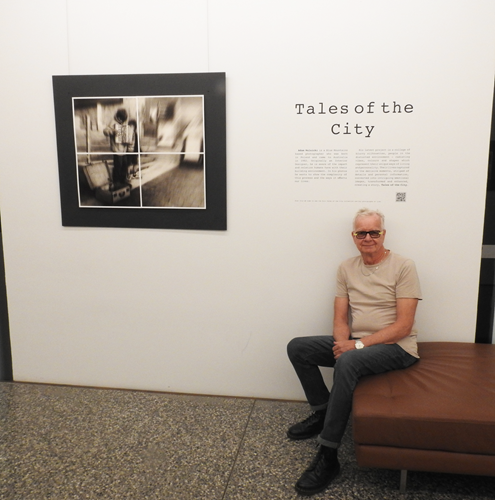 Event and ticketing details