Escape to the legendary island of Malta, in an evocative presentation of music, songs and stunning projections.
Skorba is renowned for its beautiful audiovisual representations of the intriguing Maltese Archipelago. 

This new concert explores the Ottoman siege of Malta in 1565.  Magnificent compositions inspired by the Renaissance, the Mediterranean Basin and the Ottoman Empire itself swirl together with the beauty of the Maltese language, complemented by exquisite visual images. 

Turkish lutes, cello, exotic winds and percussion and stunning vocals combined with more contemporary instruments to bring to life "The Great Siege" and its outcomes which changed the history of the world.

Skorba was first conceived by Blue Mountains based singer and musician, Andy Busuttil in 2005, out of a desire to artistically represent the cultural heritage of his homeland Malta, starting with the ancient neolithic temples of Malta, some of the world's oldest known man-made structures.  Working with colleague John Robinson they started composing and the foundations for Skorba were set and in 2006 Skorba were nominated for the MusicOz best world music artist award for the song 'Merhba'.

The musicians in this Skorba ensemble are: strings player Llew Kiek - a multi-ARIA award winning player who has excelled in the music of the Balkans, Asia Minor, the Middle East and the Renaissance and Baroque periods, musicologist and ethnomusicologist;  Dr. John Napier - a specialist cello player and tenor who is well schooled in music from many different regions with a special interest in accompaniment of North Indian vocal music and a strong tradition of improvisation in many different genres;  John Robinson - a graduate in music from the UWS school of music, a player of a multitude of stringed instruments including the Turkish and Arabic Oud, Turkish lute, Western guitar, Balkan tambura and mandolin; and Andy Busuttil - one of the front-runners in transcultural fusion music in Australia - a vocalist, multi-instrumentalist and one of the creative leaders of folk music in this genre sourced from the Mediterranean region, The Balkans, Asia Minor and The Middle East.

Skorba has performed at many of Australia's great music festivals and venues, including: National Folk Festival, Bellingen Global Carnival, National Multicultural Festival, Maldon Folk Festival,  Blue Mountains Music Festival, Illawarra Folk Festival, Camden Valley Arts Festival, Folk in the Foothills, Songbridge Festival, Global Grooves Festival, Woodford Folk Festival, Cygnet Folk festival.

Image:  Inertia Photography



Wanderlust Concert Series
Inspire your wanderlust through the world of music when Blue Mountains Theatre transports you to faraway and exotic places with the Wanderlust Concert Series.

Over seven magical Friday nights, these extraordinary concerts explore ancient music traditions melded with contemporary influences from across the globe. 

Our musical voyage starts with modern-pop explorations of Indigenous identity; dances joyously through the dynamic rhythms of Spanish Flamenco, Balkan Gypsy and Afro-Cuban Rumba past and present; detours through mystical ancient Malta; swings through rockabilly Americana; and ends with a mesmerising fusion of East-meets-West Persian jazz.  

Join us for one, some, or all of these special events, and strap in for a thrilling and uplifting adventure of sound commencing February 2021.

The Wanderlust Concert Series is supported by Live Music Australia - an Australian Government initiative
Partners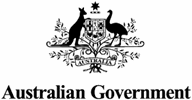 Event and ticketing details
Accessibility
Dates & Times
Performance

FRI 26 FEB 2021

- 8:00pm

Duration

Approx. 2hrs incl. 20 min interval
Tickets
| | |
| --- | --- |
| All tickets | $35.00 |
| Booking fee | $3.30 - A one-off booking fee applies per transaction. This is regardless of the number or value of items purchased. |
| Wanderlust 3 or more package | $30.00 - Choose any 3 or more concerts from the Wanderlust series to receive the special ticket price of $30 per concert. Click PACKAGE link below to select this option. |
You might also be interested in...