Remarkable, spirited, vibrant Gypsy music at its best!
Encounter this intoxicating music brew infused with Unza, Swing and Balkan Gypsy beats that is the widely acclaimed, Lolo Lovina.  Created and fronted by Romani-Gypsy singer and actress Sarah Bedak, Lolo Lovina's music reflects the cosmopolitan identity of an artist who grew up with three native tongues and cultures.
The charming and passionate performance of their charismatic singer makes each concert a unique experience that enraptures audiences.  Sarah sources musicians from around the globe to collaborate on recording, touring and artistic projects.
Lolo Lovina have played at the Sydney Opera House, Havana World Music Festival in Cuba, Guca Festival Serbia, through the Pacific Islands, Macau China, across East & West Europe and at SXSW, Austin Texas.
Lolo Lovina's album Rroma Sapien received a 4 Star review in the London-based World Music magazine 'Songlines' (June 2016) RromAntics reaching 23 in the Transglobal World Music Charts with Rroma Sapien and RromAntcis both being featured albums on  ABC Radio Nationals program 'The Daily Planet'.



"..a most remarkable band fronted by …Sarah Bedak – as exotic a flower as you are ever likely to see behind a microphone.  To say the sound is infectious doesn't quite express it…  I've seen bands of all shade play... but I can't recall seeing anything quite like this. Yes it is gypsy but there are also dollops of Spanish flamenco, Russian, Greek – indeed the music of anyone who likes to party."
— Glenn A. Baker
Wanderlust Concert Series
Inspire your wanderlust through the world of music when Blue Mountains Theatre transports you to faraway and exotic places with the Wanderlust Concert Series.

Over seven magical Friday nights, these extraordinary concerts explore ancient music traditions melded with contemporary influences from across the globe. 

Our musical voyage starts with modern-pop explorations of Indigenous identity; dances joyously through the dynamic rhythms of Spanish Flamenco, Balkan Gypsy and Afro-Cuban Rumba past and present; detours through mystical ancient Malta; swings through rockabilly Americana; and ends with a mesmerising fusion of East-meets-West Persian jazz.  

Join us for one, some, or all of these special events, and strap in for a thrilling and uplifting adventure of sound commencing February 2021.

The Wanderlust Concert Series is supported by Live Music Australia - an Australian Government initiative
Partners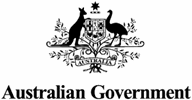 Event and ticketing details
Accessibility
Dates & Times
Performance

FRI 12 MAR 2021

- 8:00pm

Duration

Approx. 2hrs incl. 20 min interval
Tickets
| | |
| --- | --- |
| All tickets | $35.00 |
| Booking fee | $3.30 - A one-off booking fee applies per transaction. This is regardless of the number or value of items purchased. |
| Wanderlust 3 or more package | $30.00 - Choose any 3 or more concerts from the Wanderlust series to receive the special ticket price of $30 per concert. Click PACKAGE link below to select this option. |