Caribé brings the vibrant, passionate energy of Cuba to life.
Caribé's Havana Return crafts traditional and classic Cuban music forms into a contemporary setting to create a unique and mesmerising live performance. 

The constant push and pull between powerful percussion and stunning melodies creates a dynamic tension that draws you in and invites you to dance in your seat.  Caribés percussion and rhythm section set up a crackling, thunderous bed for Medina to dance with and the group to solo over. Their enthusiasm and raw spontaneity is impossible to resist. 

Seeing Caribé is an immersive experience incorporating chants, stories, and percussive elements deeply rooted in rumba and Afro-Cuban spiritual practice, combined with archival footage of Cuban musicians.  A melding of musicians and dancers from Sydney's Cuban, jazz and Latin communities. The music and choreography integrates elements of traditional Cuban dance and music with a modern jazz aesthetic.

Nine-piece Caribé features Cuban dancer Adrian Medina and is led by renowned musician and composer Gai Bryant on soprano/alto saxophones and flute, along with percussionists Juan Carlos Allende and Steve Marin, Des Lee McIver – trumpet, Julian Gough - tenor sax, Des Cannings - bone, Josh Spolc - bass, and Ed Goyer – piano.



Wanderlust Concert Series
Inspire your wanderlust through the world of music when Blue Mountains Theatre transports you to faraway and exotic places with the Wanderlust Concert Series.

Over seven magical Friday nights, these extraordinary concerts explore ancient music traditions melded with contemporary influences from across the globe. 

Our musical voyage starts with modern-pop explorations of Indigenous identity; dances joyously through the dynamic rhythms of Spanish Flamenco, Balkan Gypsy and Afro-Cuban Rumba past and present; detours through mystical ancient Malta; swings through rockabilly Americana; and ends with a mesmerising fusion of East-meets-West Persian jazz.  

Join us for one, some, or all of these special events, and strap in for a thrilling and uplifting adventure of sound commencing February 2021.

The Wanderlust Concert Series is supported by Live Music Australia - an Australian Government initiative
Partners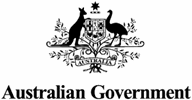 Event and ticketing details
Accessibility
Dates & Times
Performance

FRI 19 FEB 2021

- 8:00pm

Duration

Approx. 2hrs incl. 20 min interval
Tickets
| | |
| --- | --- |
| All tickets | $35.00 |
| Booking fee | $3.30 - A one-off booking fee applies per transaction. This is regardless of the number or value of items purchased. |
| Wanderlust 3 or more package | $30.00 - Choose any 3 or more concerts from the Wanderlust series to receive the special ticket price of $30 per concert. Click PACKAGE link below to select this option. |